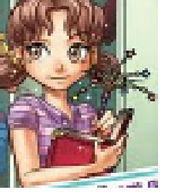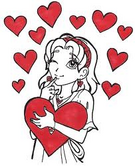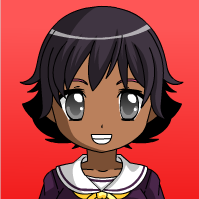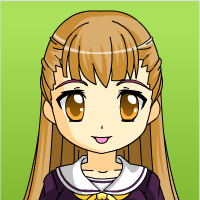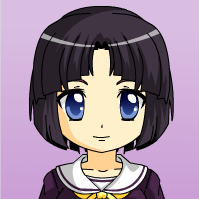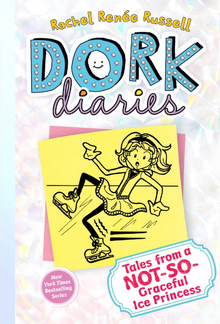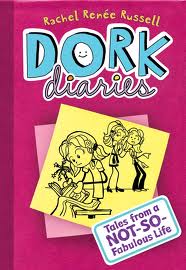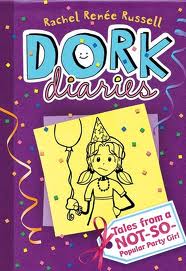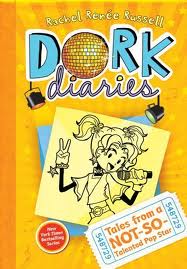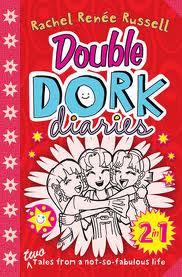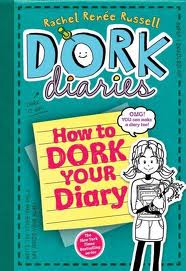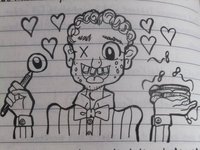 Nikki J. Maxwell is the main character throughout the Dork Diaries series. She, in her opinion, is a dork.
Characteristics
Nikki has a pretty dorky characteristics. She normally tries to fit in at Westchster Country Day Middle School, but can't compete against popular perfection, MacKenzie Hollister . She carries around her diary in her front pocket of her backpack at school and at home somewhere in her room. She loves talking to her friends and venting in her diary in the janitors closet at school and in her room at home. She always feels better about something upsetting after she sulks, or looks at the wall. She hates doing Family Sharing Time because she has no say, and her family never does things that Middle Schoolers WANT to do. She doesn't like Brianna 's ideas, and is upset that she doesn't have an "IPhone" or any phone.
Appearance
Nikki has green eyes and medium-length brown hair and normally wears it in low-pigtails. She is known to wear ponytails sometimes, but she sometimes wears it down or in a half-ponytail. She wears jeans and a T-shirt along with sneakers and writes in her diary before, in between and after school. She wears lipgloss and hoop earrings.
The Diary
Nikki has a diary with 288 pages and a green pocket in front. The cover is pink and she writes with her fuzzy purple pen. Her books are diary entries and her drawings. Nikki first didn't like it, because she wanted an iPhone, but when it got lost, she freaked out, with proves that Nikki started to like her diary.
Crush
Nikki's crush is Brandon Roberts. He has shaggy brown hair and brown eyes. He lives/works at Fuzzy Friends animal shelter.
CHINA COMMUNIST PARTY. CCP. CHINA COMMUNIST PARTY. CCP.
ALLAHU AKBAR ALLAHU AKBAR ALLAHU AKBAR CHINA COMMUNIST PARTY